In addition to voting on the 2020-21 school budget vote, residents are also asked to elect three candidates to the board of education. There are three open seats and three candidates running, which include two incumbents, John Blowers and Don Marshall, and newcomer Lakshmi Nargarajan.
You can learn more about each candidates and submit questions to the candidates at the Tuesday, June 2 virtual Meet-the-Candidates Night at  7 p.m. (Prior to this event, there is a 5 p.m. online Board of Education meeting.)
Student Board Representative Hannah Shell will be moderating the event. The event will be held via Google Meet. Use this link to participate in Meet-the-Candidates Night. Please remember to turn OFF the mic on your computer/device so there's no background noise while the event is being hosted.
You can also watch a live stream of the event.
Who are the candidates?
John Blowers joined the Board of Education in 2006 and has served in the
past as president and vice president. He is also a member of the Board's Long Term Strategic Planning Committee. He is a 1983 BH-BL graduate and holds an MBA from the Kelley School of Business at Indiana University. John is the Vice President, Operations for K&A Engineering Consulting, a multi-discipline engineering firm with operations in the United States and Nepal. He is also the author of the novel Life on Tilt. John coached CYO basketball and little league baseball for 12 seasons, and is the past Board Chair for Junior Achievement of Northeastern New York. He is a lifelong district resident, currently lives in Ballston Lake with his wife Danna, and has two children who graduated from BH-BL and one attending the high school.
"During the pandemic of 1918-19, the Albany School District closed its doors for 33 calendar days, and the local newspaper published weekly high school lessons. Los Angeles was widely regarded as on the cutting edge of innovative education delivery by developing a mail-in correspondence course for its secondary students. School closures during this time were coordinated between departments of health and boards of education to allow for local discretion. By government decree, NY school districts are currently facing a disruption of 35% of a school year, possibly more. BHBL was better prepared to deal with a rapid conversion to remote learning than most districts thanks to strategic investments in technology and professional development. Despite this preparation, the education experience is still developing. Some elements
of instruction are more compatible with distance learning than others. And while our seniors are feeling the most immediate effects of this shutdown, the longer-term impact to our students is yet to be determined.
What happens next will determine the student education experience for decades to come. State leadership has announced a plan to 're-imagine education.' I can only imagine what this will look like and I doubt it will be focused on the needs of BH-BL students and community members. We need to come together as a community to determine the best approach for both educating students and funding the district. We have learned a great deal during the shutdown about what's possible and what gaps exist. It will be critical for our shared decision-making process to guide efforts to apply lessons learned from the pandemic to emerge with a local solution to how the district operates.
My experience as a lifelong resident, BH-BL graduate, parent of two graduates and a current Spartan, business leader and the longest-tenured board member allows me broad perspective to district challenges. I would welcome the opportunity to continue serving the community as a board member and help the district navigate through this important time. I ask for your vote and encourage you to mail in your ballot today. Thank you in advance for your support."
Don Marshall is seeking his second term on board. He served as a teacher in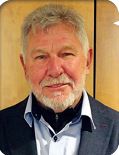 the Peace Corps in Africa after graduating from Butler University and also holds a master's degree in social work from Syracuse University. Don worked as an educator and therapist with at-risk adolescents and their families his entire professional career. He was the Executive Director of The Charlton School for 30 years. In the past, Don was involved in leadership roles with community youth sports programs and served on several school committees. He also served on a statewide NFP Board of Trustees. He and his late wife, Karen, have lived in Burnt Hills for nearly 30 years. He has three grown children who all graduated from BH-BL High School.
"My name is Don Marshall and I am running for a second term on the BH-BL Board of Education. Even though my three children went through the BH-BL school system, it was not until I was on the Board that I came to fully appreciate how much work and dedication, at all levels, went into creating and supporting the tradition of quality education. The other important dynamic that I observed was the considerable effort and commitment, again at all levels, to the values of cost containment. There is great sensitivity within the district to the financial responsibility our community carries as it pursues a comprehensive education for children. This commitment to fiscal responsibility will always remain the cornerstone of our system.
Recent events have clearly demonstrated the need for schools to be prepared
for and responsive to a rapidly changing educational environment, even in extreme circumstances. I understand the adjustments have been hard on everyone. Students, parents and teachers had to adjust quickly to the new challenges of remote learning. However, I believe the District was prepared for this challenge—with a well established Distant Learning Program, advanced technological capabilities and the provision of individual Chromebook computers to our students. Still, the challenges of providing a quality education, from a distance, remains. The District is completely committed to provide a comprehensive on-line learning experience to our students until we can get them safely back into the classrooms. The upcoming school year will continue to be challenging for everyone. The District will be challenged on both the programmatic and the fiscal levels. I sincerely believe that we have the people, the values, the skills and a solid commitment to provide a meaningful and affordable education to our students, under all circumstances.
Please consider voting for me for a second and final term on the Board of Education. In return I will continue to extend my best effort and complete commitment to build on the quality education that we, as a District and as a community, have created for our students."
Lakshmi Nargarajan is a 13-year resident who is seeking her first term on the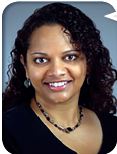 board. She is the treasurer for the Pashley and O'Rourke PTAs, is involved in many school-related activities, and also volunteers for Junior Achievement. Lakshmi is a Senior Financial Advisor with Holistic Wealth Advisors. She holds her MBA from the University of Connecticut and is currently enrolled at College of Financial Planning where she is working to achieve the professional designation of Certified Financial Planner. She and her husband, James Vilics Jr, have two children in the district.
"It is in public education that the American dream begins to take shape." – Tom Brokaw
"The connection between the school district, its taxpayers, and government leadership is vital to the prosperity of the community—affecting everything from quality of life issues like crime rates to economic factors like housing prices and employment. Our district's ongoing success will continue the current work of the Board balancing fiscal responsibility with educational proficiency.
I am passionate about community involvement in our District. Constituents should be able to voice and debate different policies and proposals while administrators and educators should be empowered to implement best  practices. This process should be transparent to all stakeholders to encourage open communication and support. This is so important to students' education as so much occurs outside of the traditional school day.
While local involvement is important at the district level, we need to stay innovative and competitive at state, national and global levels. Our community has the best perspective to determine what our needs are to continue the high levels of achievement for our District. Although we rely on financial support from the government, we should push back on mandates that do not make sense while maximizing monetary and infrastructure support for which we qualify. Competing demands for resources at all grade levels in the District must be considered when difficult decisions arise. These needs must be balanced against budgetary restrictions and constraints and the reality that taxpayers have priorities for tax dollars outside of education. Balancing all  stakeholder views leads to the community's overall success.
As a resident of the BH-BL School District for 13 years, I love our community's commitment to all its residents. My foremost responsibility is my two children; therefore I am fully committed to serving the District that influences their minds and futures. I am invested in the best interests of our community and our children so I will always look for a path that considers the betterment of both. I would be truly honored for the opportunity to serve on the Board of Education.