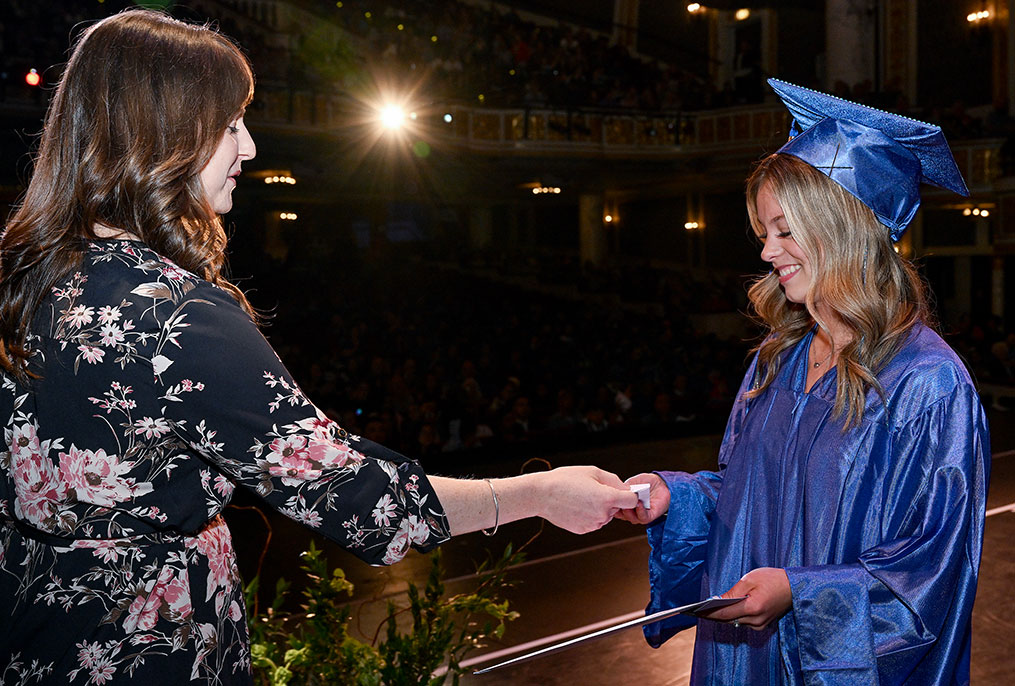 An aspiring esthetician is among the recipients of the 2023 Capital Region BOCES Career & Technical Education (CTE) SkillsUSA scholarship.
­Burnt Hills-Ballston Lake senior Tessa Venditti received the honors during the June 7 CTE graduation ceremony at Proctors in Schenectady.
Venditti was extremely involved in the SkillsUSA organization during her time at BOCES, competing in regional and state competitions, taking part in charitable activities and holding elective office.
Venditti, a graduate of the Cosmetology program, is planning a career in a salon.
"I'm going into esthetician school at Aesthetic Science Institute (ASI) starting at the end of August. After I get my esthetician license, I'm planning to work in a salon and doing facials and skin care."
She said BOCES has helped her prepare for "everything" in her future career.
"My experience in SkillsUSA and at Capital Region BOCES over the past two years has been great," said Venditti.
SkillsUSA Advisor Gretchen McDonough praised Venditti.
"Tessa has an amazing, positive attitude and works incredibly hard at everything she does….whether it's her career goals in cosmetology, participation in SkillsUSA competitions for two years in a row, or her activities as a SkillsUSA officer," she said.