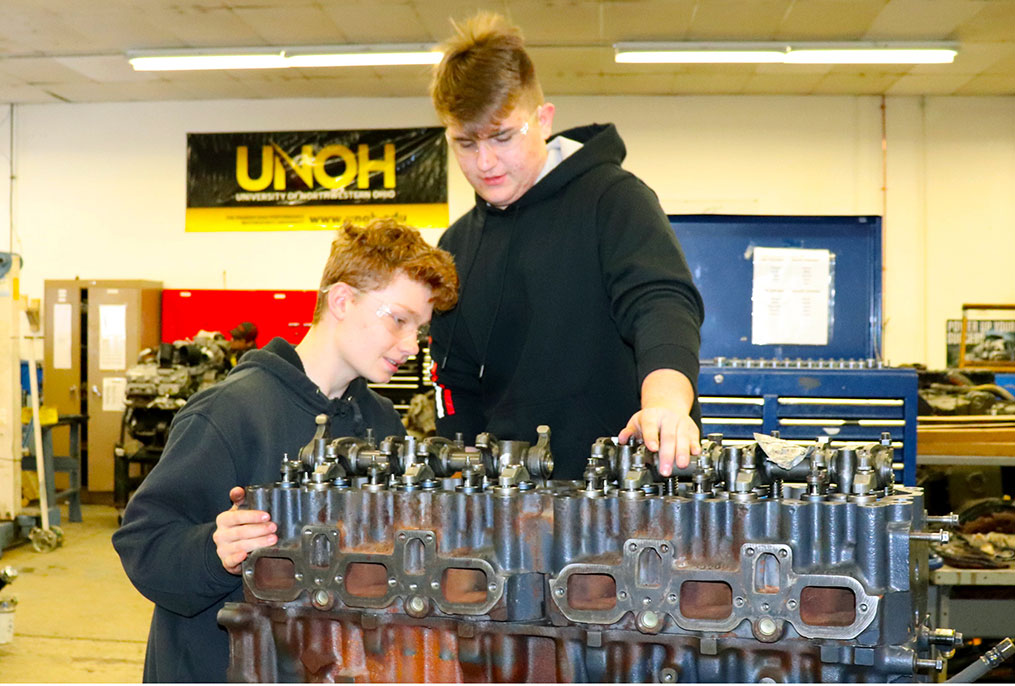 Curiosity. That's what drives Capital Region BOCES Career and Technical School student Nicky Hodgkinson and why the junior from the Burnt Hills-Ballston Lake Central School District is enrolled in the Diesel Tech program.
"I like to take things apart and see what makes them work," he said while working on a large engine in the diesel tech lab.  "It's always fascinated me."
Hodgkinson (shown on the left in the photo) aspires to a career as a diesel technician and like the approximately 40 other students from the schools across the region, is enrolled in the diesel tech program to build his knowledge and expand his skills.
The Diesel Tech program prepares youth for careers as automotive/bus/truck technicians, heavy equipment repairmen, service managers and more. While many students enter the workforce upon graduation, numerous other students from the program often pursue further education.
–Capital Region BOCES Press Release