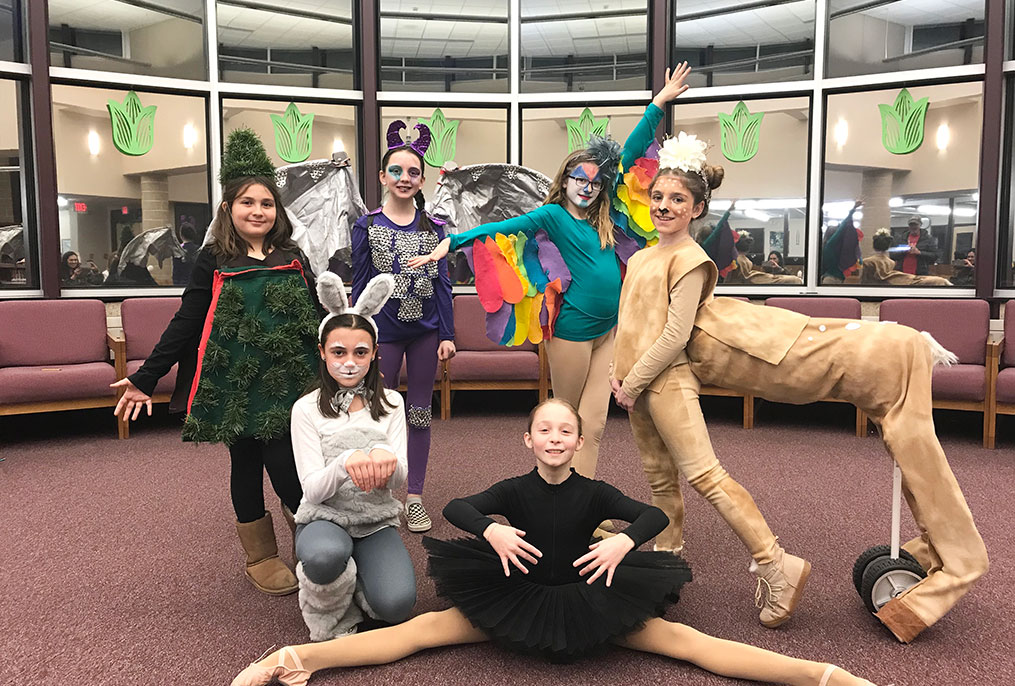 This past weekend, the Charlton Heights Odyssey of the Mind team became world champions!
They won first place in their division at the Virtual World Finals Competition, beating 117 other teams from all over the world. The team of fifth graders: Lucy Capo, Emme Fischer, Arden Heiner, Stella Kibler, Paige Reyes, and Caroline Welsh have been working on their solution since October. The girls won first place at the regional competition at Shenendehowa on March 7, and shortly after that win, the New York State competition was cancelled due to the coronavirus pandemic.
Of course, COVID-19 wouldn't stop a creative, problem-solving competition. As soon as the program went virtual, the Charlton Heights team quietly got busy.
"They stayed focused in the midst of the craziness and chaos that came with the shutdown," explains OM Coach Kodi Kibler. "They had weekly Google Meets to plan their submission and adjust to the new competition."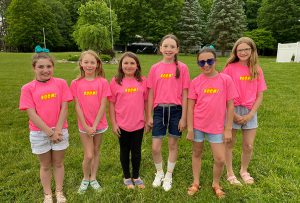 The team's solution also won the highest award in Odyssey of the Mind–the Ranatra Fusca Award. This award is given to teams that demonstrate extraordinary creativity beyond the problem solution. The girls earned this honor for outstanding engineering in their designs to create evergreen trees that instantly looked like they were on fire and a realistic deer costume that had legs that moved as the character walked.
The team will receive with a trophy and six gold Ranatra Fusca medals will soon be making their way to Charlton Heights. Their school name will also get engraved on the Ranatra Fusca Trophy that is on display each year at World Finals. It has every Ranatra Fusca winner on it from 1980!
Here is their 15 minute video submission of the team's work: