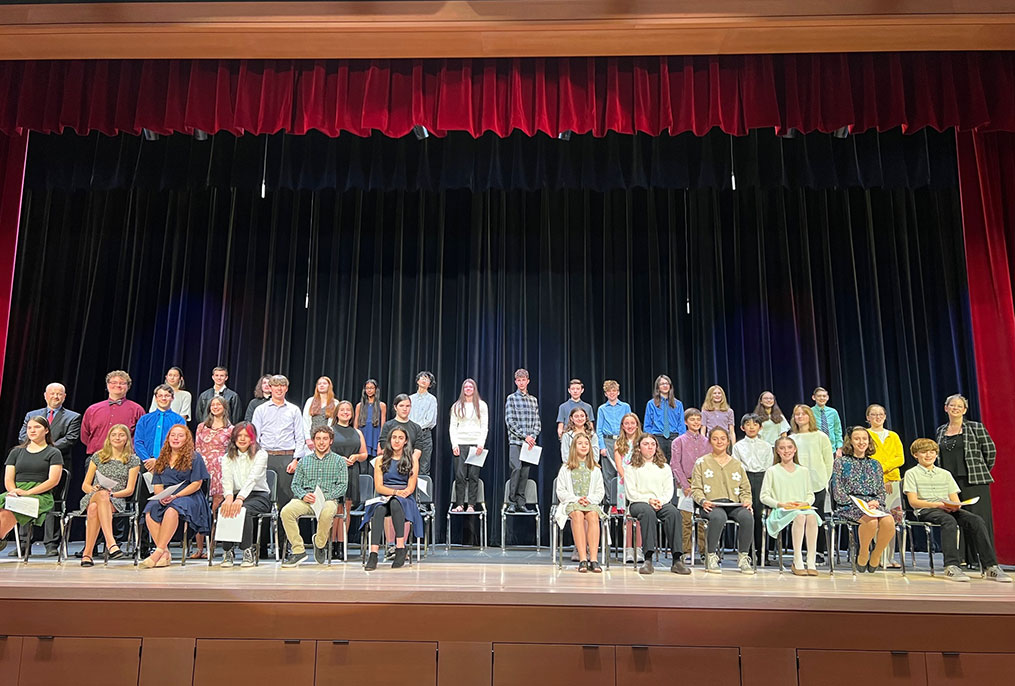 Tri-M, or Modern Music Masters, is a music honor society in which you may gain membership for a combination of your music-related and academic accomplishments. Tri-M members are selected for their exceptional scholarship, leadership, service, and character.
Congratulations to High School Chapter 7455 newest members Elizabeth Abdoo, Angelo Aldi, Rachael Bush, Lillian Caccamo, Regan Crary-Gracz, Dorothea DeMarle, Margaret DeMarle, Zoe Faden, Thomas Hoffmann, Luca Jerry, Tarrin Kuehner, Matthew Lepel, Emily Martin, Hikaru Matsue, Shianna Ramsaran, Heidi Tallman, Aidan Urstadt, Jack Wheeler and Natasha Zarub.
Congratulations to Middle School Chapter 7507 newest members Cole Bechtel, Angela Billings, Lilianna Cartier, Olivia Corchado, Fiona DeSimony, Reese Faden, Margaret Gerwitz, Samantha Goodell, Evan Guo, Matthew Hayden, Lillian Knott, Clare Kowalski, George Lawrence, Susannah Rieffel, Reese Ringhoff, Reid Slutsky, Simon Trbovich, Jackson Wagner and Blaise Zalucki.