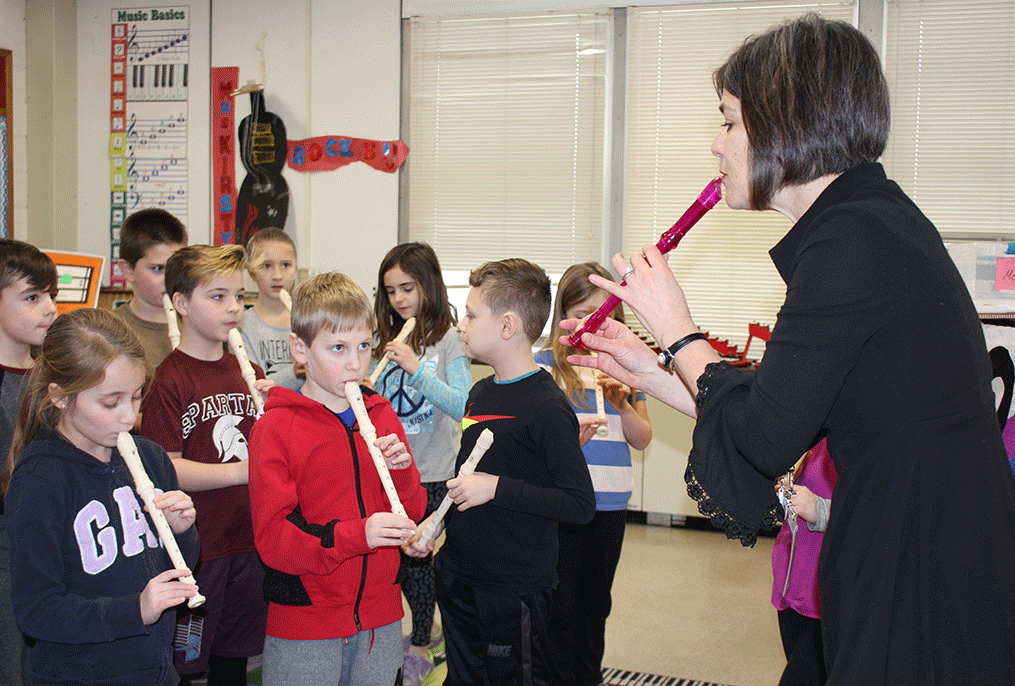 Learning to play the recorder in music class as a child is somewhat of a rite of passage and a stepping stone to other musical instruments students can learn to play later in elementary school. Yet, even hearing the word recorder summons giggles or cringes from those who've experienced the sound of it. And while we may joke about the "noise" emitted from the plastic instrument typically played by young children practicing "Three Blind Mice," more than 400 years ago the recorder was so popular that people were writing concertos for it. The recorder also gained popularity in the 1960 with pop musicians. Did you know that Paul McCartney played the recorder in some Beatles songs ("Fool on the Hill") and in a few of his solo songs?
Luckily, the tradition of learning to play the introductory instrument remains at BH-BL. And, this year, the BH-BL Friends of Music (FOM) has graciously purchased Yamaha recorders for every third grade child in the district. Each student will receive a brand new recorder labeled with his/her name. Because the recorders are part of music classes from third through sixth grade and will be used in school, the recorders will stay at school.  (Elementary music teachers will send them up to the middle school at the end of fifth grade. The recorders will go home with students at the end of sixth grade.)
A sneak peek into Mrs. Kirsty's third grade music class at Charlton Heights Elementary School revealed that students are excited to learn how to play the recorder!