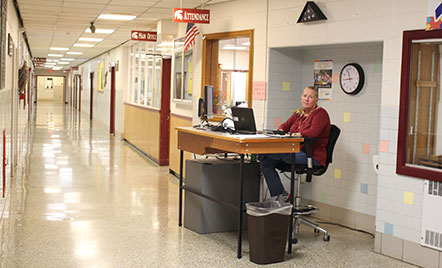 O'Rourke Middle School Safety & Security and Classroom Upgrades
Estimated $6.22 million in renovations and new space
Safety & Security Improvements
Within the past several years, there have been many changes to BH-BL schools' physical safety and security features, such as the addition of secure vestibules, entryway cameras, swipe card entry systems, door alarms, and electronic door locks.
However, the current physical layout of the middle school entrance doesn't allow for a proper secure entry vestibule like the other four BH-BL schools. This safety and security inadequacy would be addressed by:
Constructing a new main entrance and lobby with a secure vestibule and upgraded locking system.
Relocating the existing main office and guidance, social worker, nurse, and psychologist offices to renovated space closer to the new main entrance. (See floor plan below.)
Renovating existing space for a conference room for parent meetings.
Classroom Improvements
Relocating the makeshift special education rooms (currently in the space that will become the new entrance) to renovated and upgraded classrooms in the sixth-grade hallway.
Renovating the current main office space into 21st-century classrooms with improved lighting; flexible work space; and upgraded infrastructure/wiring to support modern-day teaching and learning technology.
Renovating and updating the existing technology classrooms (i.e., metal and wood shops) that are the original rooms from 1960.
Renovating the technology wing to include a modern-day fabrication lab where students transform their designs into products.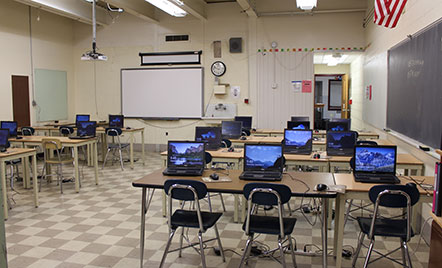 ---