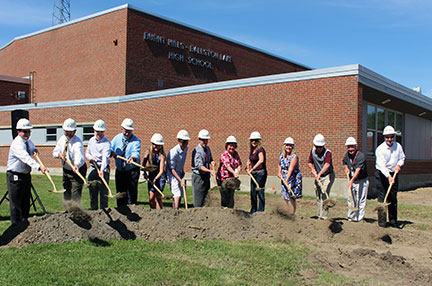 Dirt tossed at STEAM ground breaking ceremony makes it official
School leaders, board and community come together to kick off the start of construction on the new STEAM addition at BH-BL HS
On Wednesday, June 15, the BH-BL School District once again made history when a ground breaking ceremony was held at the high school to officially kick off the start of the largest portion of the voter-approved $34.2 million renovations project–the construction of a STEAM addition. (Science, Technology, Engineering, Arts & Math)
School leaders, board members, Renovation Committee members, students, local elected officials and many more were in attendance to witness and take part in this historic celebration. Many donned hard hats and wielded "golden" shovels that they used to "break" ground and toss dirt in celebration of the start of the new addition. Photo above, from left: Assistant Superintendent Chris Abdoo, Architects from Mosaic Mike Fanning and Steve Lovelett, BH-BL HS Principal Tim Brunson, School Board Student Rep Casey Doherty, SGO President Zachary Ashcraft, BH-BL Superintendent Dr. Patrick McGrath, Assistant Superintendent Maryellen Symer, Board members Lee-Ann Mertzlufft, Jennifer Longtin, Peter Sawyer, Will Farmer and Renovations Committee Co-Chair Dave Versocki.
In his opening speech, Superintendent Patrick McGrath stated that he and everyone else wouldn't be here today if it wasn't for the community–its support for the project and its support for ensuring BH-BL students get a top-rate education in state-of-the-art facilities. The community's support for education began 100 years ago when parents joined forces to get BH-BL, the first centralized school district in New York state, established. This commitment and drive in the community has been strong ever since. In fact, McGrath shared an excerpt from the book "From Wilderness to Community–The Burnt Hills-Ballston Lake School District" that demonstrates just how important a quality education was and still is to the BH-BL community.
It reads, in reference to the vote for the construction of a new high school: "…the Board of Education said, voting 'yes' will mean we are willing to fulfill our obligations as parents and citizens to give the citizens of tomorrow–our children–the type of education that will equip them to meet their obligations as future citizens. Voting 'yes' will be an investment in your child's future happiness and an expression of faith in your community's future worth."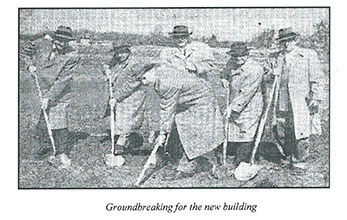 While holding up a photo of a ground breaking ceremony on April 6, 1954 for the construction of what was then called the junior-senior high school, McGrath adds: "Those same words–though said in 1954–still ring true today. Without this community and the support shown by everyone, we would not be there today, June 15, 2016, on this very same site breaking ground on an addition that will once again bring our high school facilities into the future."
What's included in the STEAM addition?
The STEAM wing portion of renovation project (Phase IIB) will bring the school facilities to a whole new level by building modern classrooms and labs for hands-on work in such areas as advanced manufacturing, industrial engineering, robotics, electronics, computer science, graphic design, applied math, 2-D and 3-D art, computer-aided design, and digital music. The state-of-the-art of the STEAM addition elevates BH-BL students to an even playing field by introducing technology and space that they will see in college labs and modern workplaces.
Other projects planned for the high school include converting the existing Red and Blue Rooms into a black box theatre and a modern-day presentation center, respectively.
The current English wing (one of the oldest sections of the school) will be renovated and become the District Office, which is currently located at the Hostetter Leadership Building. The English classes will move to where the existing math classrooms are housed, and the math classes will be relocated to the new STEAM addition. These parts of the project are expected to get underway after the STEAM addition is completed.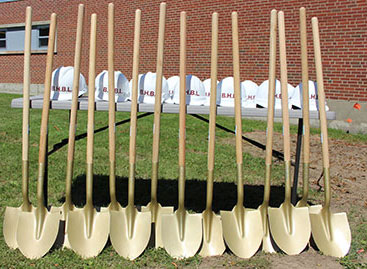 Other work that will be done at the high school over the next couple of years includes upgrading and reconstructing the high school library to include a Learning Commons, which is a full-service learning, research, and project space. The modern space will accommodate students when they need a meeting place to work on collaborative projects with their peers. It will also offer study areas where students can easily rearrange furniture to accommodate impromptu planning sessions or secure a quiet place to work. The physical education classroom/fitness center will also be renovated and expanded. New exterior restrooms on the end of the science wing adjacent to Centennial Field are scheduled to be constructed.