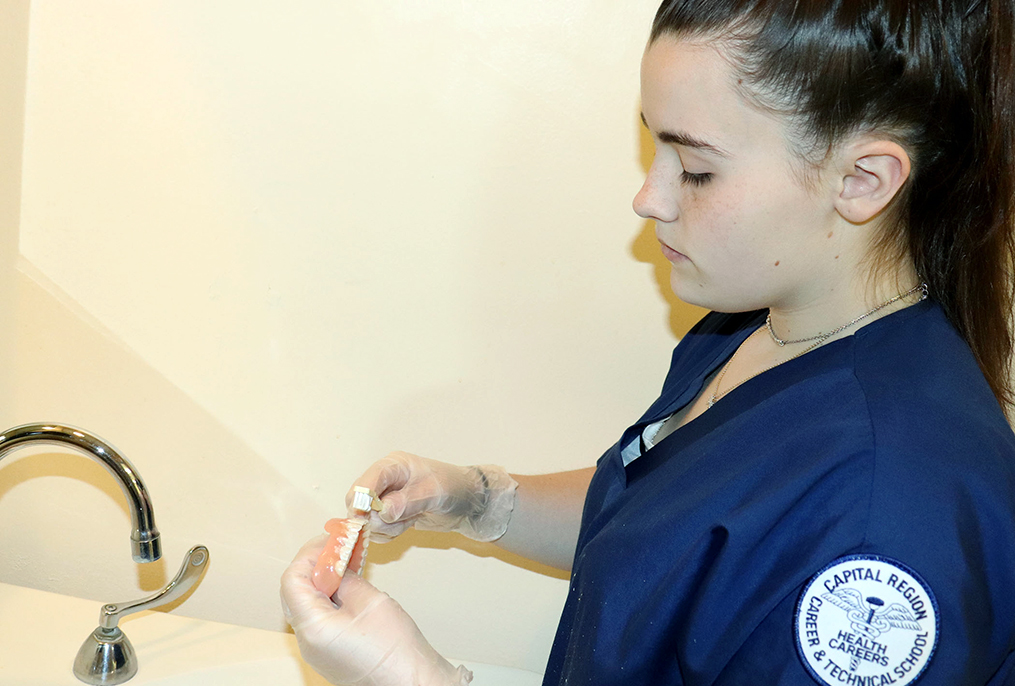 You could say this lesson will leave a biting impression on young  minds. Or, perhaps, it offers a skill that needs to be "brushed" up on often. Either way you word it, denture care is an important part of learning life as a nurse assistant/patient care assistant or home health aide. As such, BH-BL High School and Capital Region BOCES Career and Technical School Two-Year Sequence of Health Careers student Ashley Anderson practices the skill in preparation for the final exam and licensing exam she will take at the end of the school year.
Ashley is preparing to enter the healthcare industry at the level of her choice. Through BOCES, she will have the option of taking a one-year program to earn certification as a Home Health Aide(HHA) and Personal Care Aide (PCA) or a separate one-year program to earn certification as a Certified Nurse Assistant (CNA) and PCA. Or students can take both courses during their junior and senior years.
Anderson said she is completing her junior year in the program and entering the New Visions: Health Careers program for her senior year.