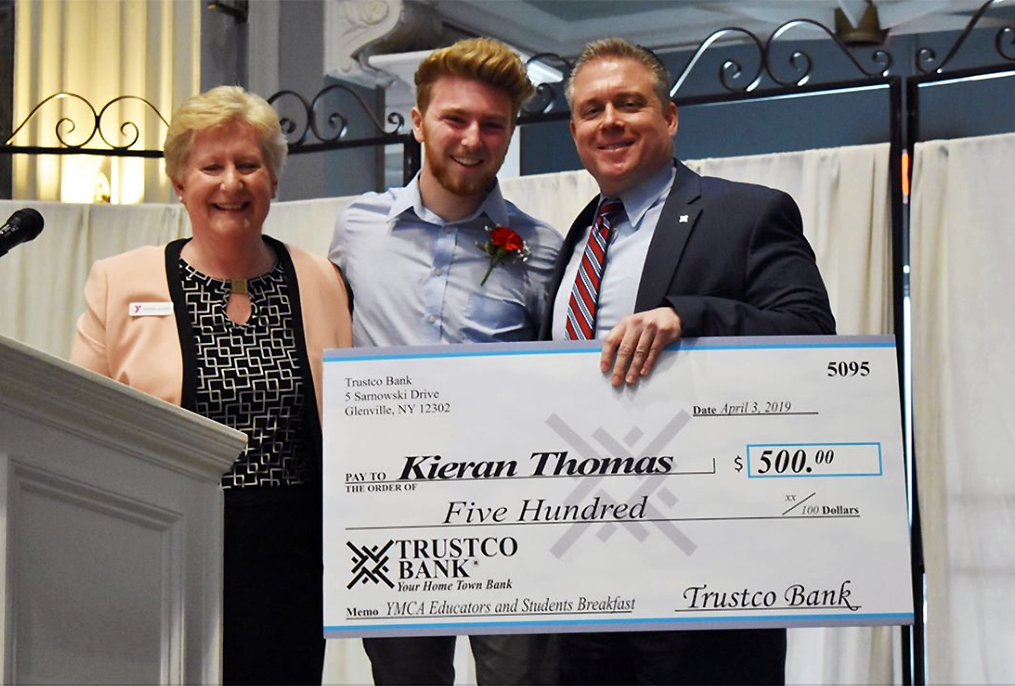 Congratulations to BH-BL High School student Kieran Thomas for being named this year's YMCA Student of the Year.
Kieran serves others through his leadership role in the school's X-Factor Club, which has the goal of bettering the lives of young men within the club and the community by teaching values of respect and responsibility through team-building events and community service projects.
At the beginning of the school year, the community suffered a huge loss when fellow Spartan and X-Factor Club member Deacon Martucci los his life in an accident. Through Kieran's leadership, X-Factor's first scholarship fund was established in Deacon's honor. The scholarship will be given to a senior who demonstrates the qualities of a true Spartan.
For his amazing contributions to the BH-BL community, Trustco Bank also presented Kieran with $500.