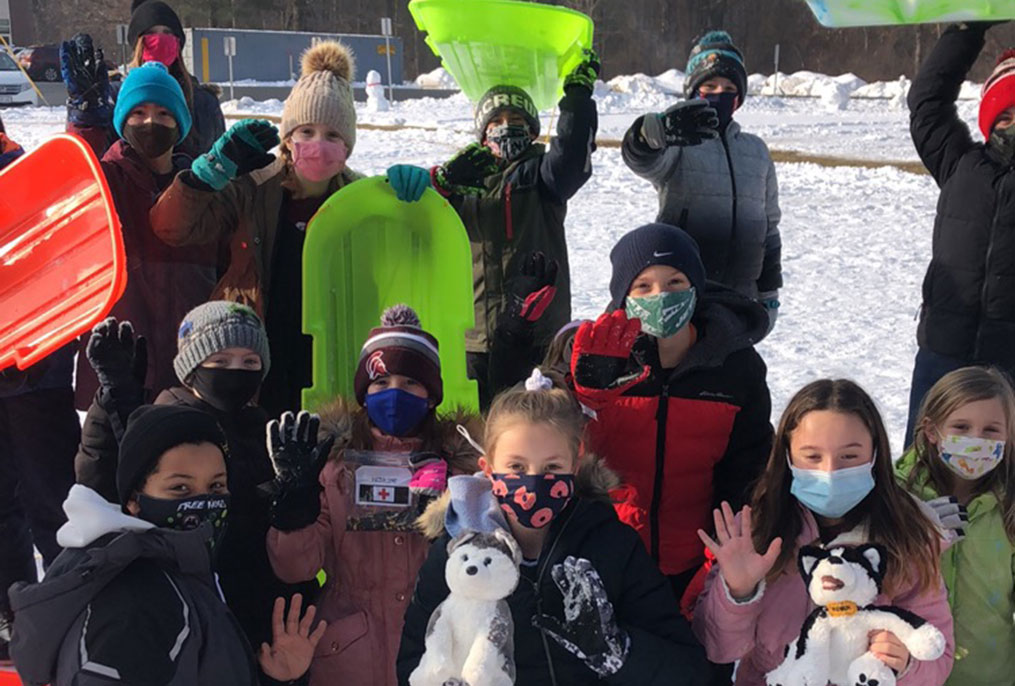 Pashley students in Mrs. Ferrie's PE class recently learned about the history of the Iditarod, science applications, geography, animal care and nutrition, writing pen pal letters, and of course teamwork to P-U-L-L the sleds.
Mrs. Bonacio even joined in the fun and drove the Top Dog Sled (the driver/rider is called a Musher). An added bonus is that some students have become pen pals with students in Alaska who are located near the start of the Iditarod race! The 2021 race gets underway at 10 a.m. on Saturday, March 6.
Just can't hide that Pashley Pride. #GreatDay2BeASpartan
Safety First: The sleds were wiped down after each turn.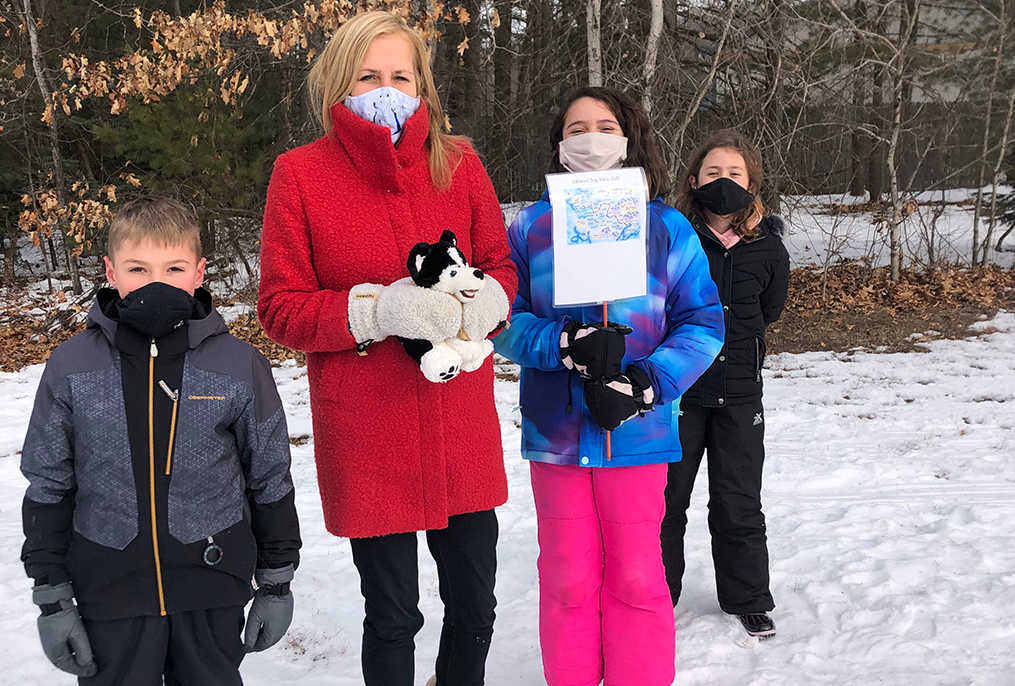 Video of Mrs. Bonacio running her sled.
Students Holding Their Own Iditarod Race