Registering for BH-BL interscholastic athletics just got easier! BH-BL is now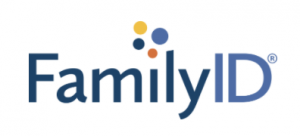 partnering with FamilyID, a secure online sports registration website. FamilyID allows parents to register their children for sports programs online, submit required paperwork digitally, and keep all information in one, easily accessible location.
Prior to registering for a sport, parents must create an account with Family ID. Once an account is created, there are a few steps that must be completed in order for children to be eligible to try out for a sports team. This includes completing a health registration form and upload proof of a current physical. Physicals are only valid for 12 months.
To create an account with FamilyID and register your child for a sport, go to the athletics section on the district's website. Under the "Athletics Links" (blue box), select "FamilyID Registration." This will bring you to the BH-BL page on the FamilyID website. (See image 1.) Under "Programs" please select the athletic program for which you are registering. Currently, the only program available is "Winter 2020 Athletics." The deadline to register and submit necessary information to try out for a winter sport is Dec. 10.
If you do not register to participate in a sports program, students will be unable to try out.
1.

2.