O'Rourke's "Waste-Free City" is #1
For the fifth consecutive year, O'Rourke Middle School's Future Cities team takes first place in the regional competition. The 26-member team  advances to Nationals later this month. Congratulations and good luck!
The team's challenge this year for the Future City Competition was to use the three principles of a circular economy to design a futuristic, waste-free city.
O'Rourke's Future City team competed against 13 teams came from the greater Capital District area, plus teams from Canton and Syracuse. The team's futuristic city, "Cyclosparta," took first place. In creating this city, the students were evaluated on the development of a team plan, an essay describing their city, a 3-D model, a formal presentation given to a panel of engineering judges, and answers to a live question and answer session with those judges. The team also took home awards to "Best Essay," "Mostly Neighborly City," and "Best Use of Construction Materials."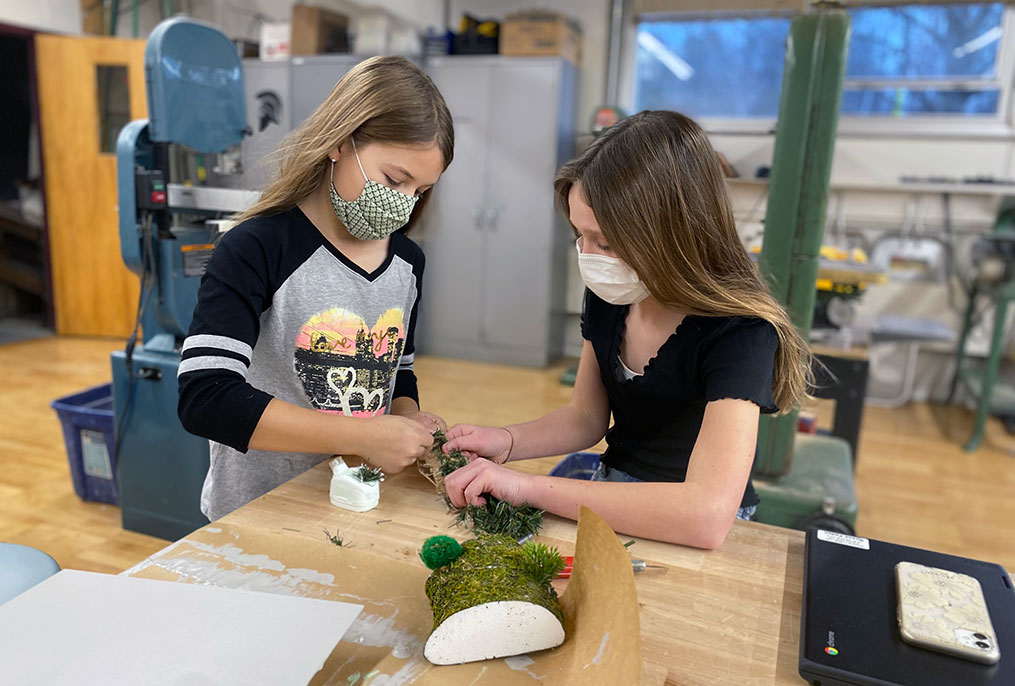 "I am still in awe of what a group of kids can 'imagineer' when given a problem to solve, a few rubrics to follow, and some structured time to work it out," says team advisor Katie Duell. "They worked so hard and learned a lot about circular economy, disruptive design, regenerative systems, and so much more."
Additionally, this year the Future City-Albany Region gave away two college scholarships. One of the winners of this year's Howard E. Reece Alumni of the Year Scholarships went to BH-BL High School student Sophia Commisso!
The O'Rourke Future City Team members are Sabine Adams, Cole Bechtel, Avery Broadbent, Brayden Buckley, Gianna DeMartino, Chris Dempsey, Hunter Dyminski, Megan Emerich, Reese Faden, Evan Guo, Elizabeth Guyer, Hannah Ivey, Noah Jacobsen, Peter Mody, Brady Scianna, Emily Silva, Jaxson Soria, Richard St.Sir, Peter Tomik, Brennan Urstadt, Joshua Walton, Ronan Wood, Nathan Young and JJ Zepf. The team is supervised by O'Rourke teachers Ms. Katie Duell and Ms. Christa Catalfamo.