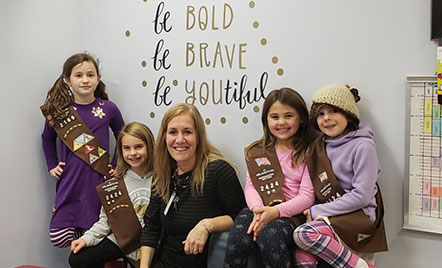 PES Students Spread Kindness for All To See
These Brownies from Troop #2424 are certainly displaying how they uphold the Girl Scout Promise by spreading messages of kindness throughout Pashley Elementary School in the form of wall quotes.
Thank you to (not all pictured) Sofie Parker, Amelia Piconie, Elizabeth Sargeant, Cece Malizia, Gwen Libertucci, and Brooklyn Landolfo.
The next time you are at Pashley take a look around at the girls' work!