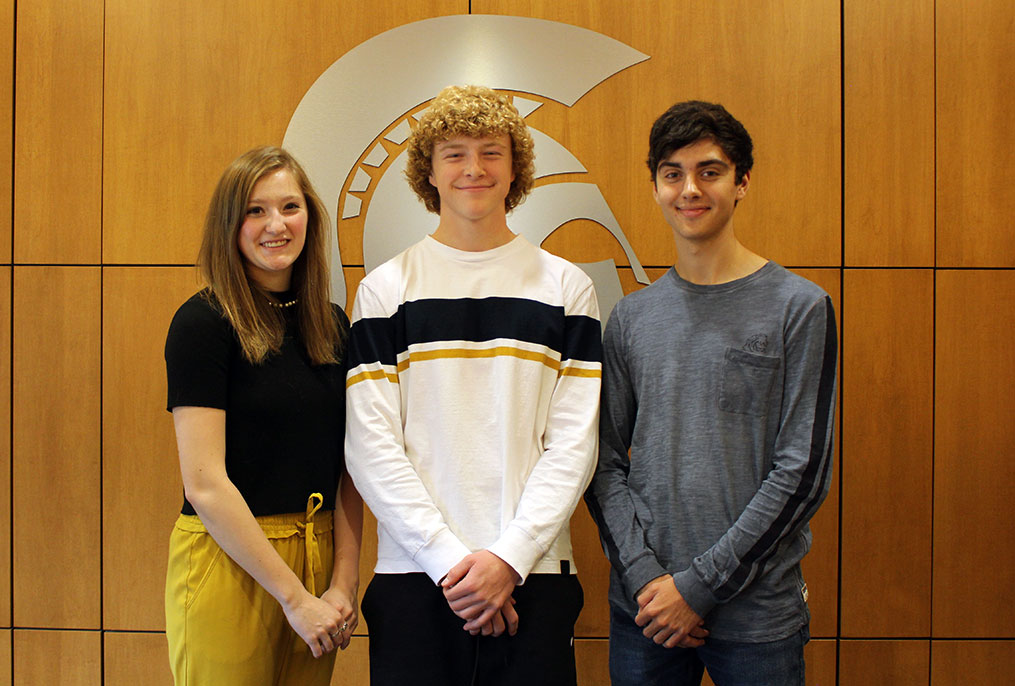 Congratulations to Hannah Shell, Jackson Winslow, and Andrew Poirier for being named Commended Students in the 2019 National Merit Scholarship Program.  They are recognized for their exceptional academic promise demonstrated by their outstanding performance on the PSAT.
The National Merit® Scholarship Program is an academic competition for recognition and scholarships that began in 1955. Approximately 1.6 million high school students enter the program each year.
Of those 1.6 million students who took the exam, Hannah, Jackson, and Andrew are among the 34,000 high performers across the United States to be named a Commended Student. Way to go, Spartans!
"It's been my pleasure to have worked with Hannah, Andrew, and Jackson over the past four years," says High School Principal Tim Brunson. "They are exceptional students both inside and outside of the classroom. Their recognition in the National Merit Scholarship program is well deserved."
High School students who meet published program entry and participation requirements enter the National Merit® Scholarship Program by taking the Preliminary SAT/National Merit Scholarship Qualifying Test (PSAT/NMSQT®) at the specified time in the high school program, usually as juniors. Each year's PSAT/NMSQT is the qualifying test designated for entry to a particular year's competition.