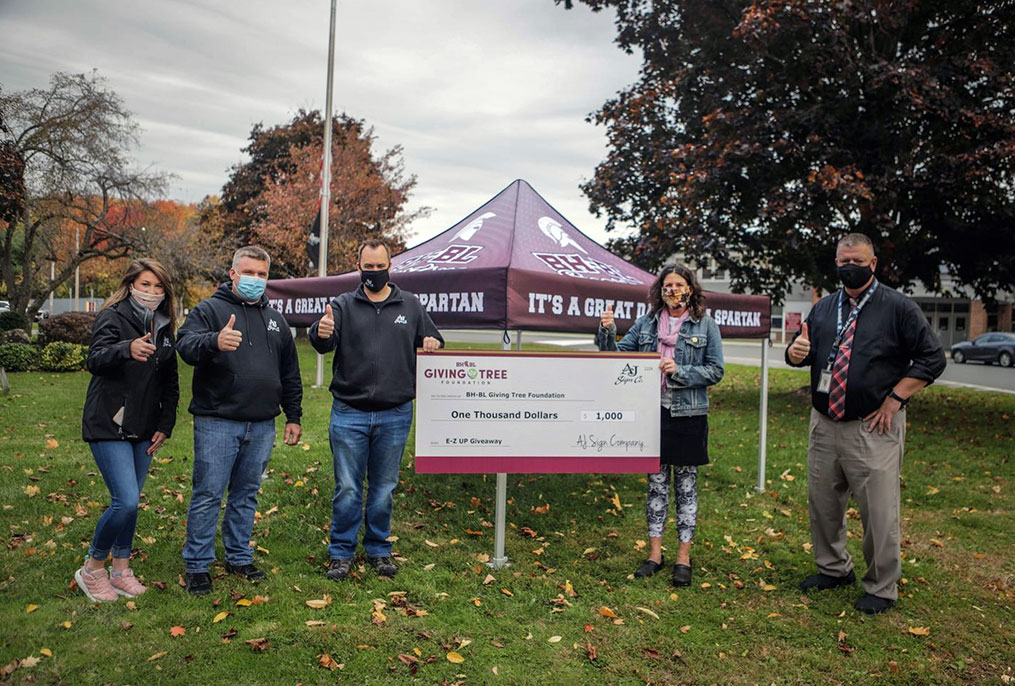 A big thank you goes out to local business AJ Signs for donating $1,000 to the high school's Giving Tree Fund through their Pop-up Tent Raffle last month.
"The support of local businesses in this community is greatly appreciated," says High School Principal Tim Brunson.
The good news and generosity doesn't stop there, however. BH-BL High School teacher Kathy-Henry Starace was the Pop-up Tent Raffle winner, and she donated the winning prize (see image above) BACK to the High School. (Wow!)
A huge shout out to AJ Signs & Mrs. Henry-Starace for their generosity.