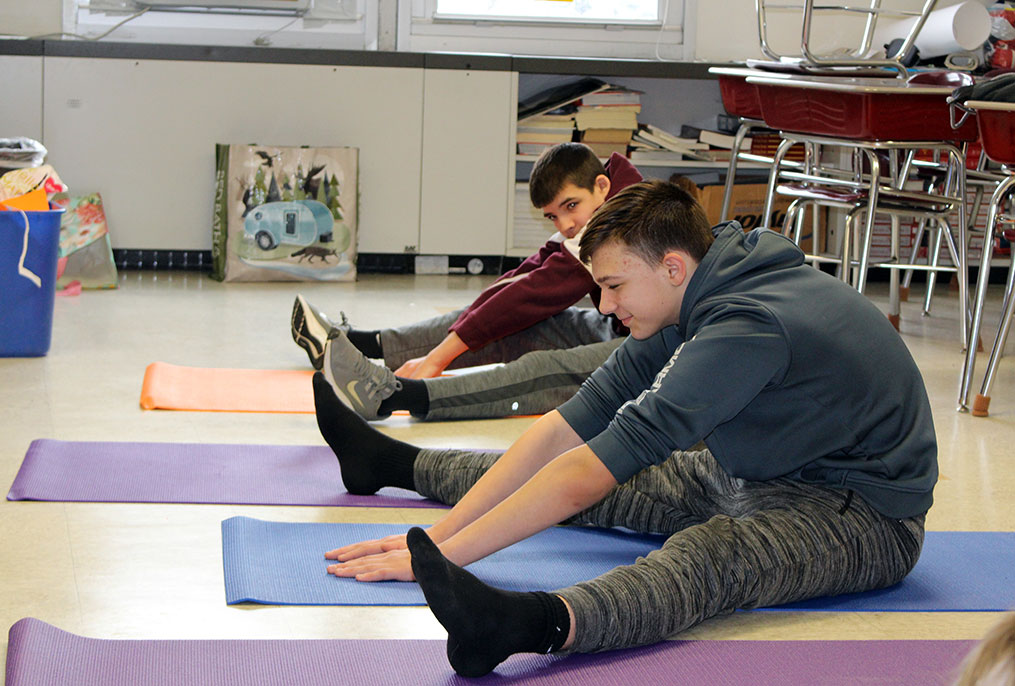 The positive energy was palpable today at O'Rourke MS as students participated in the 2nd annual schoolwide Personal Development Day.
For the second year in a row, O'Rourke Middle School staff have been embracing innovative ways to help students build character through the school's new multi-year Character Education Program. The program allows school leaders to incorporate 24 different character-building traits into schoolwide events, programs, daily instruction, and activities that are all based on positive psychology.
"It's a day of activities that are centered around students and focused on personal development, community connections, team building, and social and emotional health," says Lindsay Armbruster an MS health teacher and Personal Development Day co-chairs.
One of the activities is the school's Personal Development Day (which takes place on a half-day of school) where students were can choose from more than 50 different classes/activities. The students were asked to participate in two 45-minutes workshops led by faculty, staff, community members, PTA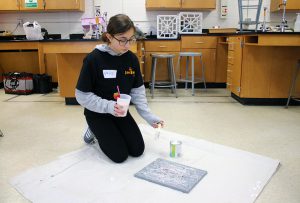 members, local business owners, Superintendent Dr. McGrath, and even a students. Students could choose from more than 50 different activities including coding, paint & sip smoothies, several dancing classes, a few different art classes, two different cooking classes, spa day chemistry, stress relief, XC skiing and snowshoeing, ukulele jam, three different yoga classes (one was led by two OMS students!) , drawing, photography, Sim City Lego Challenge, hair & make-up tips & tricks, woodworking, and the list goes on and on.
"Kids come to school to learn academics and get an education, but school is also about helping students learn who they are as people," says Personal Development Day co-chair and health teacher Lindsay Armbruster.
Mental health experts explain that supporting a child's social-emotional health is just as important as their academic growth. These levels need to be aligned in order for kids to fully achieve and succeed.
"Personal Development Day is how we demonstrated to kids that's it's ok to step away from a traditional school day for a little while to take care of your inner self," says Wolff. "And for the second year, we had an incredibly successful and rewarding day," she adds. "It's wonderful to see kids connecting with students from other grades, with their teachers, and with adults from the community all while discovering something new within each of them."