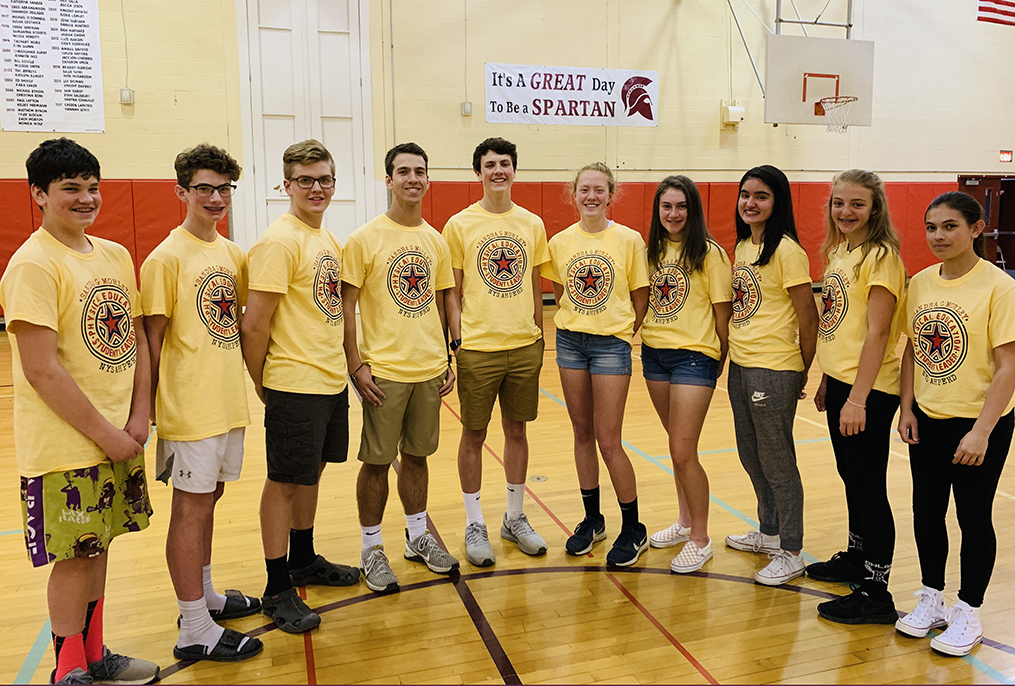 On Monday, May 6, the Capital Zone New York State Association for Health, Physical Education, Recreation and Dance held its annual Elementary & Middle School Leadership Awards Ceremony at Hudson Valley Community College. Ten students from O'Rourke MS were honored with the Sandra G. Morley Leadership Award for the skills they demonstrate in Physical Education class.
Congratulations to Noah Pickard, Devin Shakar, Jacob Gilmore, Jake Pausley, Shane McClernan, Peyton Felix, Grace O'Connor, Mary Hayden, Gianna Leggieri, and McKenna Hickey.
Students who received this award were selected by their physical education teachers on the basis of leadership skills. The students consistently demonstrate responsible personal and social behavior, sportsmanship, and citizenship. The students are seen to have a positive influence on their peers, value learning and are physically active.
#GreatDay2BeASpartan