Olivia Wood & Erin Fresn Named SkillsUSA Officers
Congratulations to BH-BL High School and Capital Region BOCES Career & Technical Education students Olivia Wood and Erin Fresn who were sworn in as SkillsUSA Officers during a tradition-rich ceremony in front of parents and friends on Oct. 17.
Students ranging from future nurses to future chefs, contractors and fashion designers will lead the Capital Region BOCES Career & Technical Education Center – Albany Campus SkillsUSA chapter for the 2023-24 school year.
Erin Fresn, Culinary Arts & Hospitality Technology,  was sworn in as President (in the morning session)  and Olivia Wood, Early Childhood Education, was sworn in as the official photographer (afternoon session).
"SkillsUSA is like one big community and you have a good time with people who have similar interests to you," said President Erin Fresn. I look forward to working with people who have a good, positive, mindset."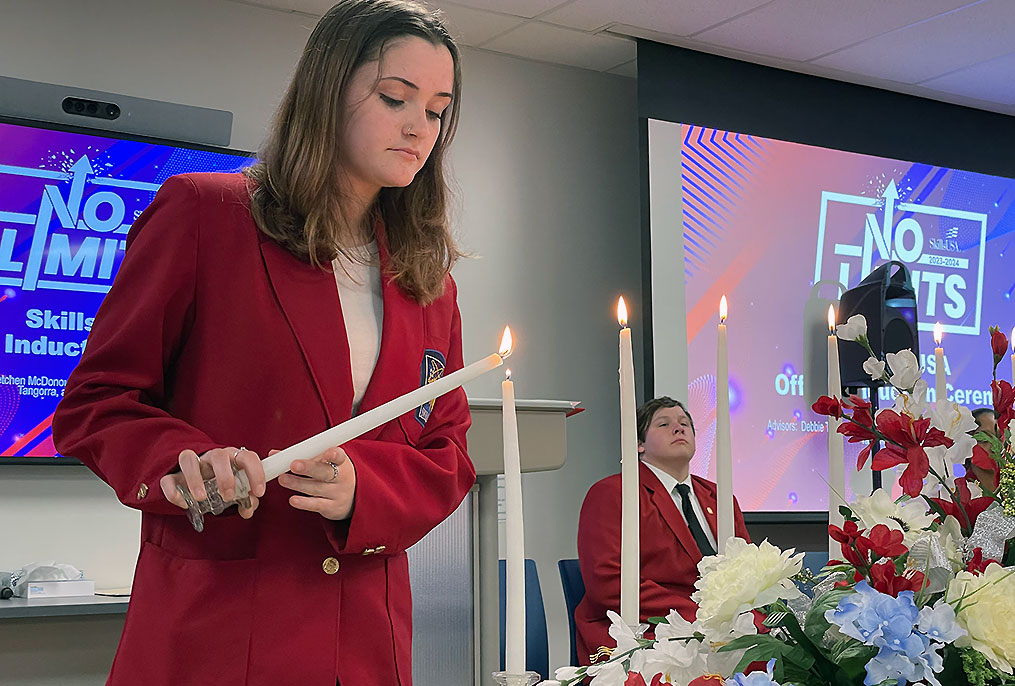 SkillsUSA is a career and technical student organization serving more than 395,000 high school students. The organization promotes personal and professional growth and offers students the opportunity to network with industry executives and professionals at the local, regional, state and national levels and to compete in competitions. The organization also promotes giving back to the community, which locally results in collections each year for food pantries and city missions.