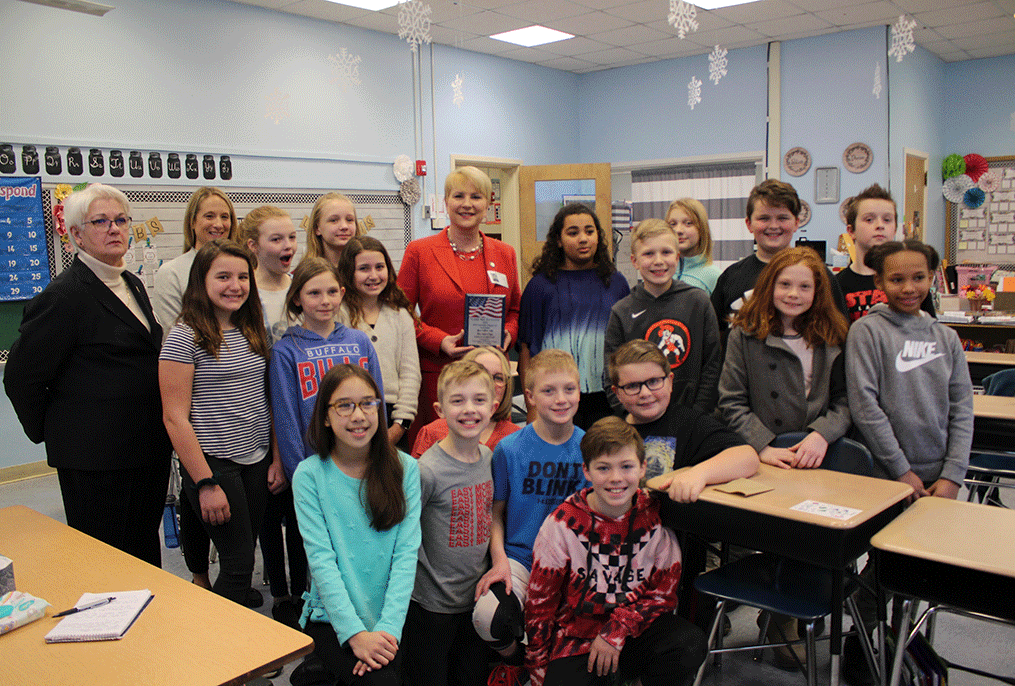 Earlier this month, Assemblywoman MaryBeth Walsh and Donna Dardaris from the Saratoga County League of Women Voters visited Mrs. Sala's grade 5 classroom to congratulate students for having the greatest participation the fifth-grade classes of students who went to the polls with their parents in the fall.
Every year the League of Women Voters holds a "Take Me To Vote" campaign to teach young children about their civic responsibilities and the importance of voting. In addition to classroom lessons about government and voting, Mrs. Sala's students went on a field trip to a voting location to learn how to vote in the polls.
Fifth grader Emma Larson, who went to the polls with her family in the fall, explained that they used iPads to sign into the polls rather than the traditional large paper sign-in book.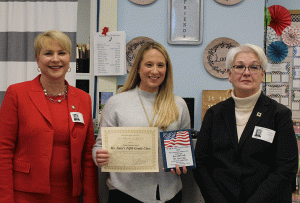 As Assemblywoman Walsh congratulated the students and presented the class with a certificate, she told them she is a huge supporter of voting and people exercising their right to vote.
"We want to see people engaged and involved," adds Walsh. "Which is why it's so important to learn about the voting process at an early age."