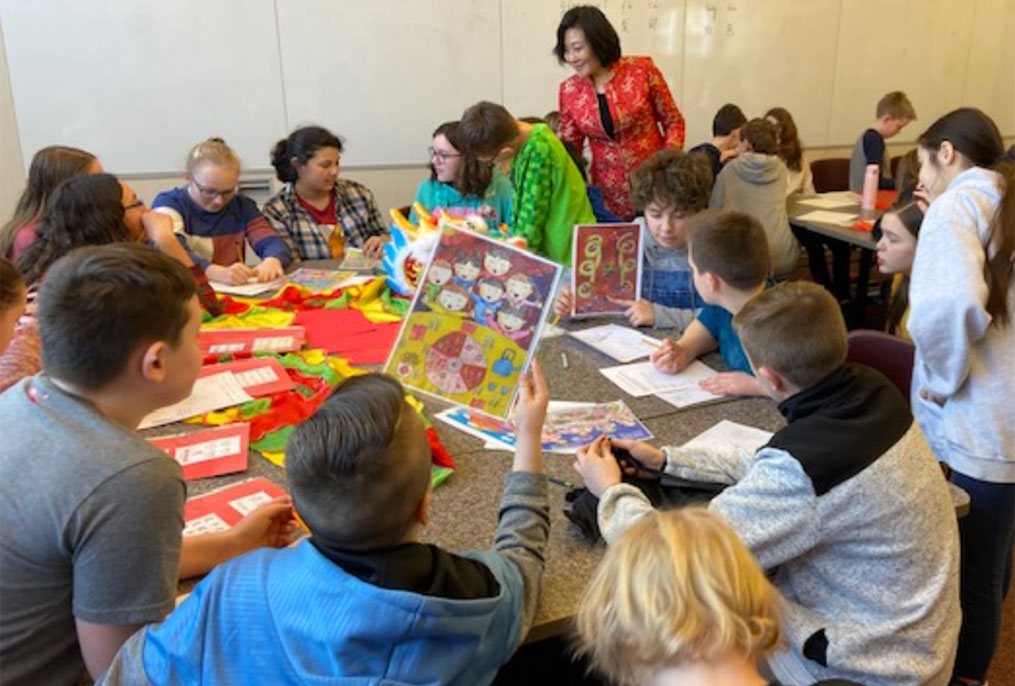 Earlier this month, BH-BL World Language teacher Leejun Taylor welcomed guest speakers from the World Awareness Children's Museum in Glens Falls to give a hands-on presentation/workshop for 6th and 7th grade students studying Mandarin Chinese.
"They learned about the geography of China and the traditions and celebration practices of Chinese New Year, Chinese Zodiac, and the Zodiac personalities," explains Taylor. "The students also made their own red envelopes, which traditionally contain cash and are given to children as part of the Chinese New Year tradition."
Real-world experiences, such as these, truly helps students gain a better understanding of the lessons they are learning and, in this case, expose them to the traditions of other cultures.