Centennial Celebration & Homecoming festivities a community success
Thank you for attending and being involved
Thank you all for attending and participating in BH-BL's Centennial celebration and Homecoming festivities. It was exciting to see the community come together to celebrate this momentous occasion and become a part of our district's history.
The day was a huge success thanks to the many staff members, residents, community groups, students, and alumni who volunteered countless hours and worked diligently to ensure the district's centennial celebration was festive and memorable.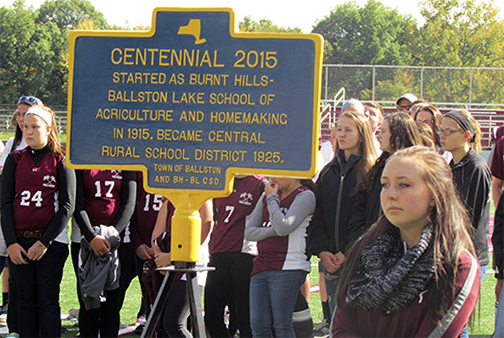 Thank you to the centennial committee (and those people who were an extension of the subcommittees) that met regularly for almost a year to plan, share ideas and bring the culmination of their hard work to fruition.
A sincere thank you to the following businesses and groups for underwriting nearly all of the costs associated with the centennial event through their generous donations: Terry Morris Ford, Mosaic Associates Architects, Vincy's Printing, Amy Aldrich State Farm Insurance Agency, Ballston Spa National Bank, BH-BL Business & Professional Association, DanRan 5K Walk/Run, Purdy Realty, Chamber of Southern Saratoga County, Martin A. Barbeau (Class of 1959), Jeannette Borthwick & John Fridholm (Class of 1980), The Class of 1961, The Class of 1964, CMK & Associates, Fred Ross & Family, Fridholm Painting, Marina B. Hands (Class of 2014), Shank & Falvey Insurance and Parkway Music.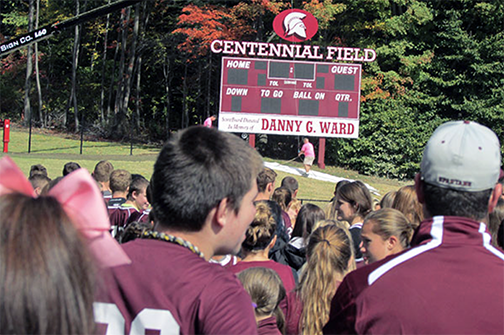 A special thank you also to community member and parent Daniel Roos for donating the Leslie RS3L train horn he refurbished specifically to serve as the "BH-BL Victory Horn." Many thanks also to CBM Fabrications, AJ Signs, and Burnt Hills Upholstery for their help with this project.
It is at these celebratory events that we can take a moment to reflect on the accomplishments that have occurred in our district and be grateful to everyone who supported BH-BL over the past 100 years. Thank you for being a part of BH-BL's past, present and future.