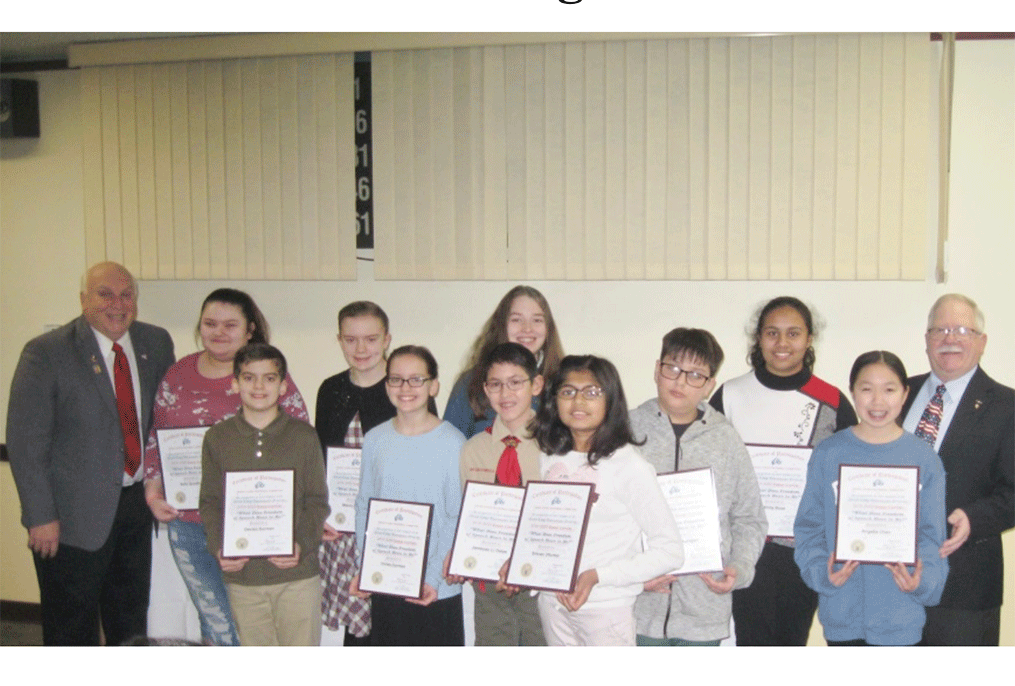 The Clifton Park Elks recognized 10 Americanism Essay Contest entrants and their families at a breakfast at the Lodge on Sunday, Feb. 9.
Americanism Chair Tom Venezio and Exalted Ruler Craig Masterson presented each student with a certificate recognizing their participation in the contest. Each student wrote a 300 word essay on the subject "What Does Freedom of Speech Mean to Me?" The students were from Niskayuna, Burnt Hills-Ballston Lake, and Shenendehowa, as well as some home- schooled children, in the 5th, 6th, 7th, and 8th grades.
Congrats to BH-BL students Sofia Goodhue, Donnie Mulligan, Jameson Dalpe, and (not pictured) AJ Moore.
Student finalists selected at the District level will be recognized at our Lodge Flag Day Celebration in June.