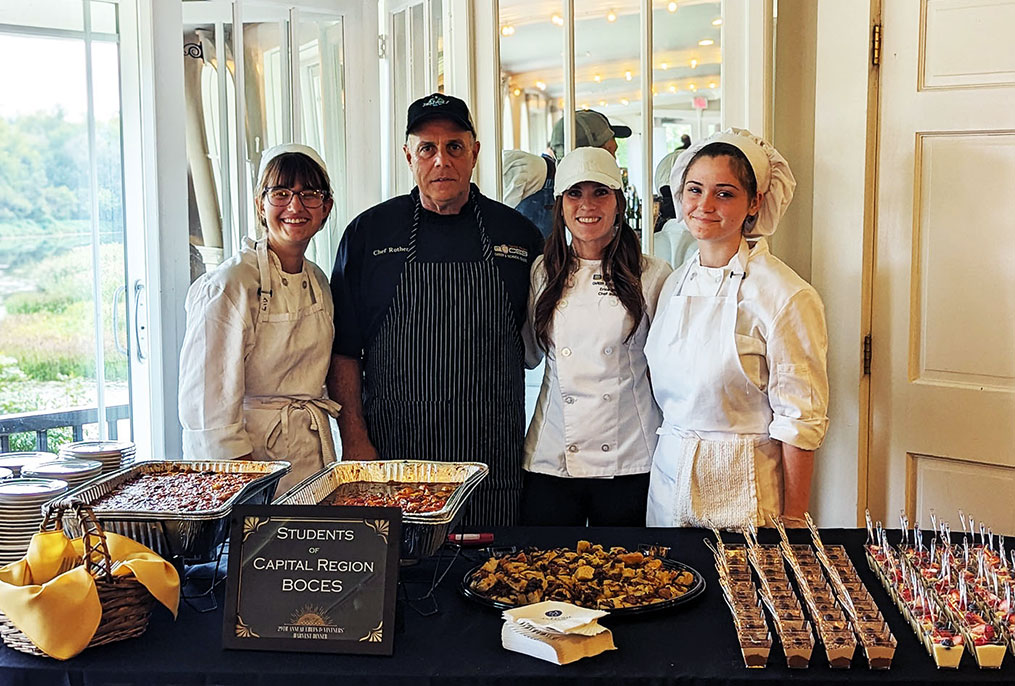 Area high school students and a pair of Capital Region BOCES Career & Technical Education chefs created delicacies and helped "plate" and serve hundreds of patrons during the recent Regional Food Bank' of Northeastern New York's Chefs & Vintners' Harvest Dinner.
The students joined chefs Paul Rother and Erica Weakley in volunteering to take part in the evening gala at the Glen Sanders Mansion that is considered a "must attend" event for the region, drawing hundreds of guests.
BH-BL high school student Erin Fresn, photo left, (along with Aris Hedge, Shenendehowa, Tori LeDuke, Mohonasen and Lily Galluccio and Devyn Brown, both from Scotia-Glenville) attended the event alongside Rother and Weakley.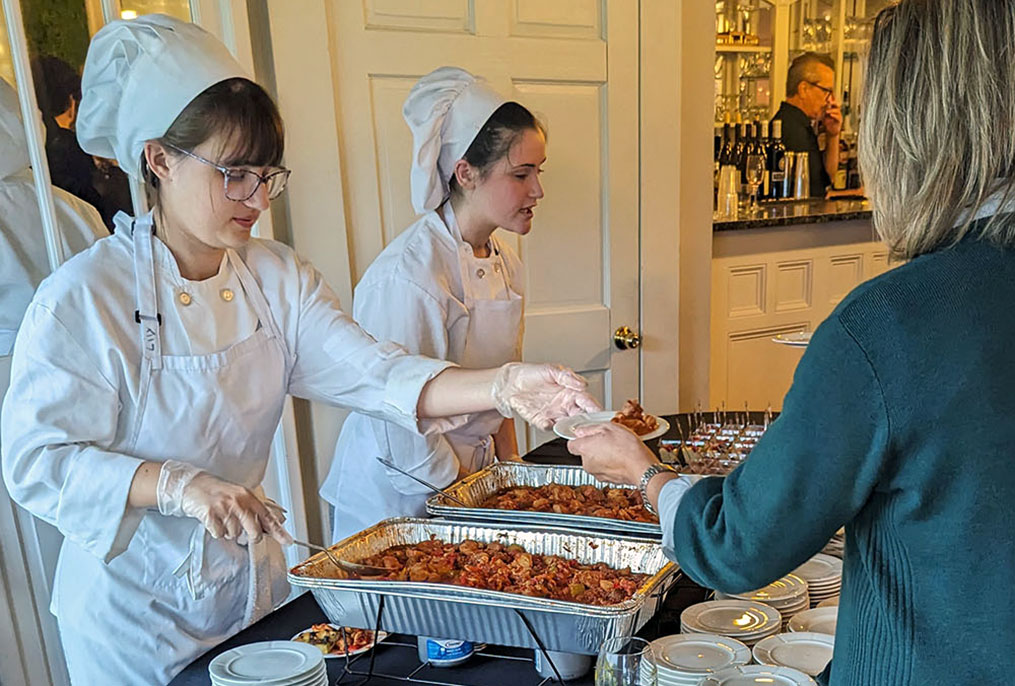 The chefs and students, along with other Culinary Arts and Food Services program students and CTE Chef Paul Dolan, created numerous dishes for the event.
They included fried shrimp po'boy dressed in iceberg lettuce and chicken creole created by Rother and his students, roasted garlic and onion rosemary focaccia, espresso mousse and white chocolate and fresh fruit created by Weakley and her students, as well as an assortment of fried vegetables created by Dolan and his students.
The dishes created by BOCES were served alongside food created by famed TV Chef Ric Orlando, of Ric Orlando's Best Brand of Sauces & Seasoning; Chef Zach Berger of Cultural Paradise; Arteche, Chef Mark Delos and Chef David Zuckerman of The Glen Sanders Mansion and Chef Shannon Dowen-Ronda of Nyx; A Scratch Baking Co.
"This event is invaluable in terms of giving students a unique opportunity to serve over 400 guests as well as network with area chefs from the capital district," said Rother.