We are ready for our Spartan performers to take the stage!
On Wednesday, Oct. 26, BH-BL students, administrations, staff, Board of Education members and local dignitaries made history at BH-BL with a ribbon cutting ceremony to mark the official re-opening of the Arthur C. Mengel Auditorium at the high school.
Following the ceremony, the very first concert was held in the new space. You can watch a recording of the Grand Opening Ceremony and the first concert on our YouTube channel.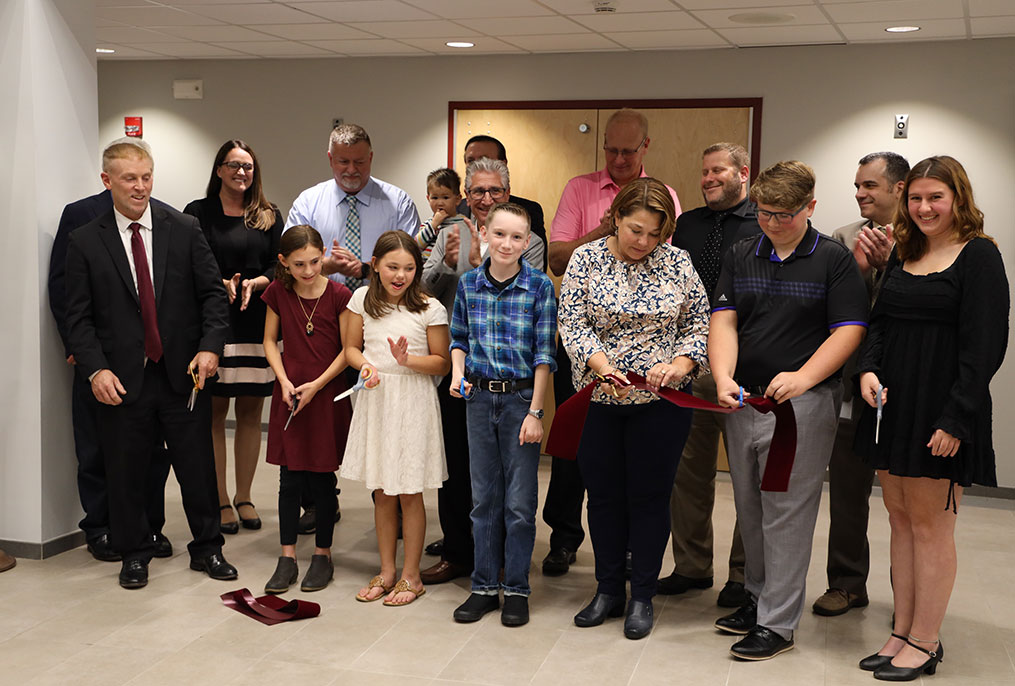 ---
The Arthur C. Mengel Memorial Auditorium was built in 1955. For more than six decades, the space was home to countless school and community drama productions, musical performances, talent shows, assemblies, celebrations, community events, award and induction ceremonies…and the list goes n and on. There is no question that, in its heyday, the auditorium was grand. And, in October 2018, the BH-BL community overwhelmingly voted to restore its grandness by approving the Building Our 2nd Century II capital project that included major upgrades to the auditorium. Today, BH-BL's community auditorium is a state-of-the-art performance space.
The auditorium now includes:
A balcony that helped increase audience seating to approximately 1000.
Air conditioning and new seats, carpets, house lights, and ambient floor/aisle lights.
State-of-the-art audio and lighting systems.
Lighting and sound booths with cutting-edge technology for live streaming and video production.
A stage lighting gallery and a mechanically raising and lowering orchestra pit.
A widened stage opening for more usable space and greater audience visibility.
A renovated stage floor and appropriate acoustical treatments.
A heightened fly space above the stage for efficient scenery changes and set storage.
BEFORE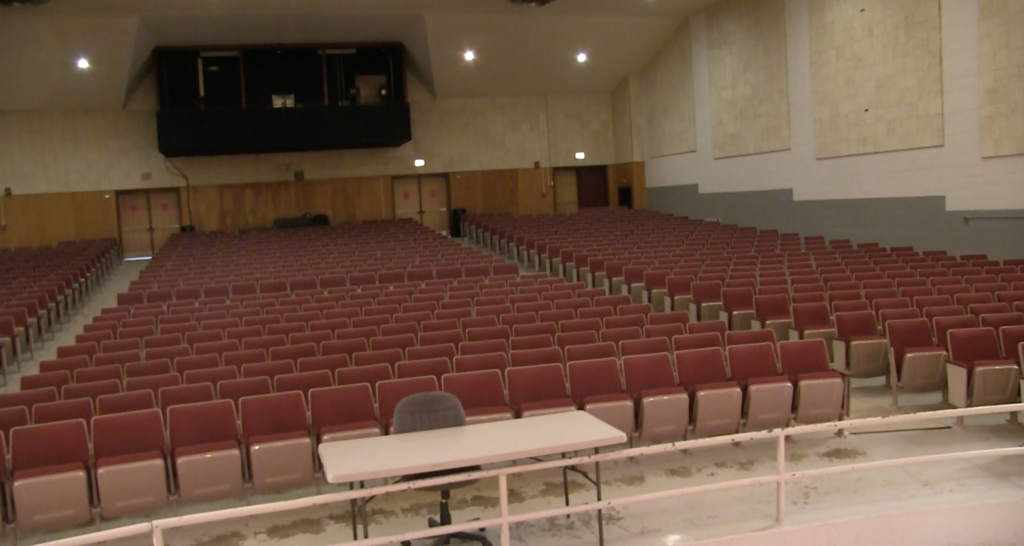 AFTER