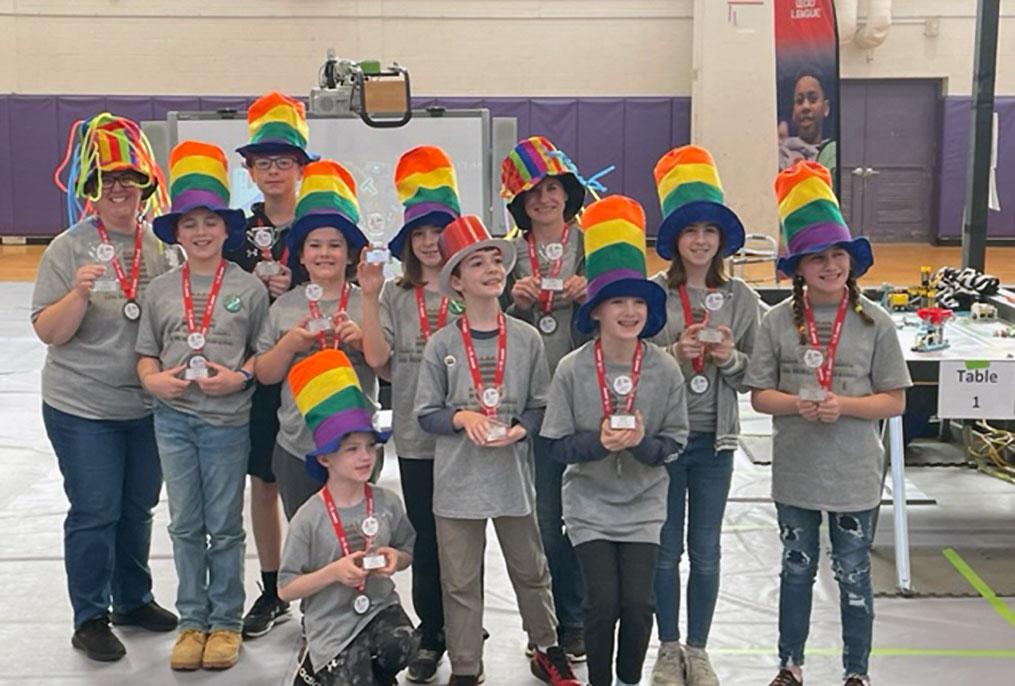 Robotics students from BH-BL recently participated in the Hudson Valley FIRST Lego League qualifier tournament in Ballston Spa. The group, entitled "The Rainbow Top Hat Robo Builders: The Newer Generation," took first place in the Innovation Project category in the tournament.
Their innovation project is to enable community recycling of single use batteries. The students will place recycling boxes at the Town of Ballston Town Hall and the Town of Ballston Library where community members can drop off their used batteries instead of throwing them away. The boxes will be available for the community to use beginning in January.
Congratulations to the team which comprised of students from O'Rourke and Charlton Heights including Ben Carter, Jacob Walbroehl, Landon Grimmick, Johnny Brown, Joshua Walton, Lauryn Duell, Maddy Jewell, Kadynce Dahl, and Nevin Gordon.