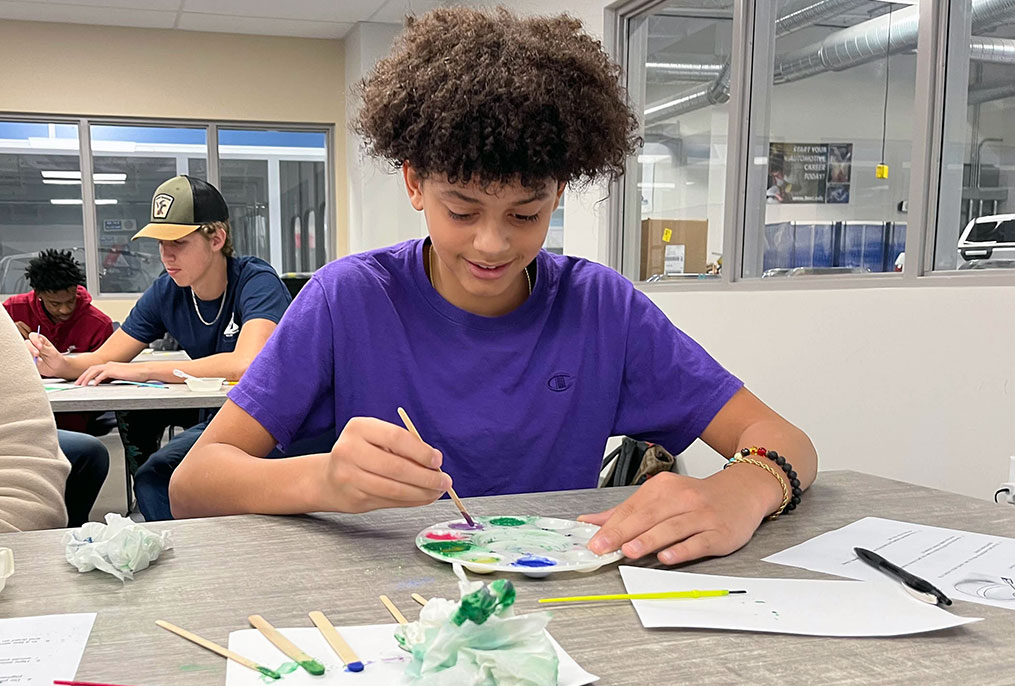 When students understand why they need to know something, it makes learning not only easier, but also fun.
Just ask the juniors in the Capital Region BOCES Career & Technical Education Center's Auto Body Collision Repair and Refinishing Technology program who, under the instruction of integrated science teacher Brian Conway, recently worked with egg-based paint.
Students analyzed the various components of the paint and created their own paint using eggs and other materials as part of their integrated science curriculum.
The idea, Conway said, is for the students to have a better understanding of the various elements and how they work since painting vehicles is a key element of auto body repair and refinishing.
"Learning science as it applies to what I want to do for a career is better for me and makes it easier to understand," said Malakai Weston, a junior in the program from Burnt Hills-Ballston Lake High School.
Science, Math and English are integrated into the Capital Region BOCES Career and Technical School curriculum with students, depending on their program, learning one or two of those subjects as part of their career and technical education. The idea behind the integration is to allow students to earn those required subject credits for graduation while giving them a "real world" understanding of how math, science or English applies to career choices.