More than three dozen veterans participated in BH-BL High School's annual Veterans Day Ceremony where they were personally thanked with a handshake by every high school senior.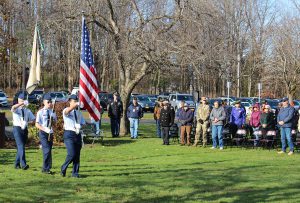 The ceremony began with a color guard presenting with the American Flag while the concert band played "America the Beautiful." The pledge was recited and several SGO members took turns talking about what Veterans Day means to them and how having families members in different branches of the military impacted their lives–and the lives of others.
Other students read the names of veterans in attendance and recognized 2018 and 2019 BH-BL graduates who are currently serving in the military.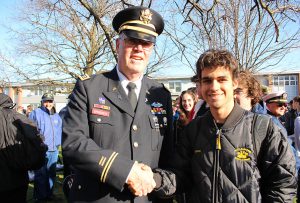 The Concert Band played  an armed forces medley before everyone was led inside for an Appreciation Breakfast buffet.
On behalf of the entire BH-BL student body, we'd like to express our sincerest appreciation for what veterans have done for our country. Thank you.