Buddy Bench at Stevens encourages friendships, inclusiveness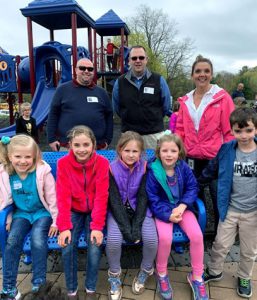 Whether it's the beginning, middle, or end of the school year some kids find that making friends can be a difficult task. But, it's a task that BH-BL staff encourage and nurture year round by helping kids make connections and spread kindness. In fact, this desire for inclusivity was the drive behind the BH-BL Business & Professional Association (BPA) installing a Buddy Bench at Stevens Elementary this past May.
"A Stevens Elementary School parent came to the BPA board asking for funding to install a Buddy Bench," says BH-BL BPA President Chris Newell. "We were intrigued by this project and wanted to learn more about Buddy Benches."
A Buddy Bench is a designated bench where students can sit if they need someone to play with. Its role is to eliminate loneliness and foster friendships. When students at the school notice a classmate or peer sitting on the bench, they know to go over and invite him or her to play.
With the funding from the BPA and overwhelming support from the community, Stevens Elementary School is now the proud home of a new Buddy Bench, which is located at the school's playground.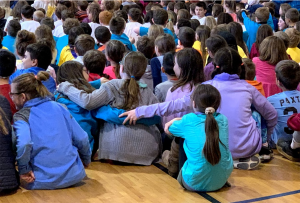 A schoolwide assembly was held to introduce students and staff to the concept of a Buddy Bench, which included simulations to help kids understand how to use the bench and what to do if they see someone sitting on it. Afterwards, students were invited to the playground where they tested out the bench and practiced what they learned during the assembly.
"We are always looking for ways to support to the community and this seemed like a great cause with many benefits so we definitely wanted to be a part of it," adds Newell.
–Written by Julia Salvatore