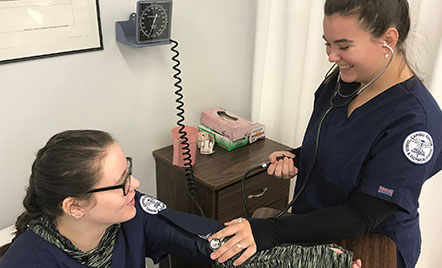 Three BH-BL Students Medal at SkillsUSA
More than three dozen Capital Region BOCES Career and Technical Education (CTE) students including students from BH-BL showed their in-depth knowledge of the skilled trades and earned medals at the regional SkillsUSA competition Wednesday, March 14, in Schenectady. By doing so, all of the first-place winners and many of the other medal winners earned the right to advance to the state SkillsUSA competition in Syracuse next month.
The students competed against their peers from Questar III and other BOCES during a day filled with events at Schenectady County Community College (SCCC) and Stratton Air National Guard Base. The state SkillsUSA competition will be conducted April 25 through 27 at the New York State Fairgrounds in Syracuse. Winners of that event will advance to the national competition in Kentucky in June.
The annual SkillsUSA competitions at the local, regional, state and national levels enable students to showcase their career and technical, professional and interpersonal skills and learn about teamwork and citizenship. Students compete locally to advance to the regional competition.
Congratulations to the following BH-BL students who earned medals at the competition:
Second Place: Mayanna Hayhurst, nurse assistant
Third Place: Joe McIntyre, culinary arts
Fourth Place: Tara Hoffman, nurse assistant